Kevin Kirkwood – KRK Realty & Management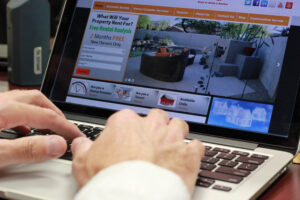 Kevin Kirkwood is the devout, optimistic and astute founder of KRK Realty & Management, Inc. – a property management and brokerage company in Phoenix, AZ. Kevin holds a BSc. in Accounting from the University of Illinois, Chicago.
His natural tenacity for investing in property, seeking the right investor group relationships for KRK Realty and ensuring the company remains in a state of constant improvement and growth has earned him recognition as one of the best commercial & Residential property manager and brokers in Arizona.
In his role, Kevin ensures KRK Realty portfolio of residential brokerage properties perform with a maximum positive outcome. He is tasked with setting investment strategies in concert with his team, and further ensures implementation or modification of the set strategies are affected, based on prevailing market changes. Kevin developed an entrepreneur mindset at a young age, and after investing in his first and second single-family rental houses in 1997 and 1998, he has successfully continued to invest in property such as land and office space.
He currently holds an Arizona broker's license, which he earned before launching KRK Realty in 2002. Kevin Kirkwood has spent most of his years as a Real Estate Broker, providing investment consultations, managing real estate agents and transactions, resolving tenant and client disputes, creating policies and procedures for property management and handling all financial aspects of real estate partnerships and corporations.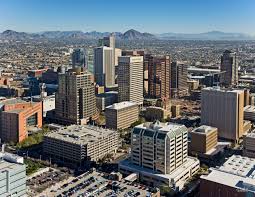 Kevin utilized his knowledge acquired in the years he's worked as an Investment Technician, Tax Consultant Intern, General Accountant/Accounting Consultant, Pension Specialist, Controller and a Chief Financial Officer (CFO) to develop a managerial skill set and become astute at residential home investments.
While Kevin Kirkwood is an avid properties investor, his mission is to build relationships with investor groups or corporations and at the same time help investors diversify and promote income in some of the properties he owns, as well as managing the purchased properties.  
If you are interested in property management services or investing in a solid portfolio of  East Valley rental home investments, please inquire here.